Where They Should All Be…
Hi Everyone,
I was very fortunate to spend nearly ten hours out at sea on Friday, taking part in a dolphin photo identification survey with my friends from Aberdeen University's Lighthouse Field Station at Cromarty. The dolphins were being a bit elusive for the first part of our trip but then they found us, more and more dolphins coming into view on this lovely, sunny day – swimming wild and free, feeling the tidal currents, being with their friends and family and listening to the song of the sea as they power their way along the Firth as you can see in the photo below.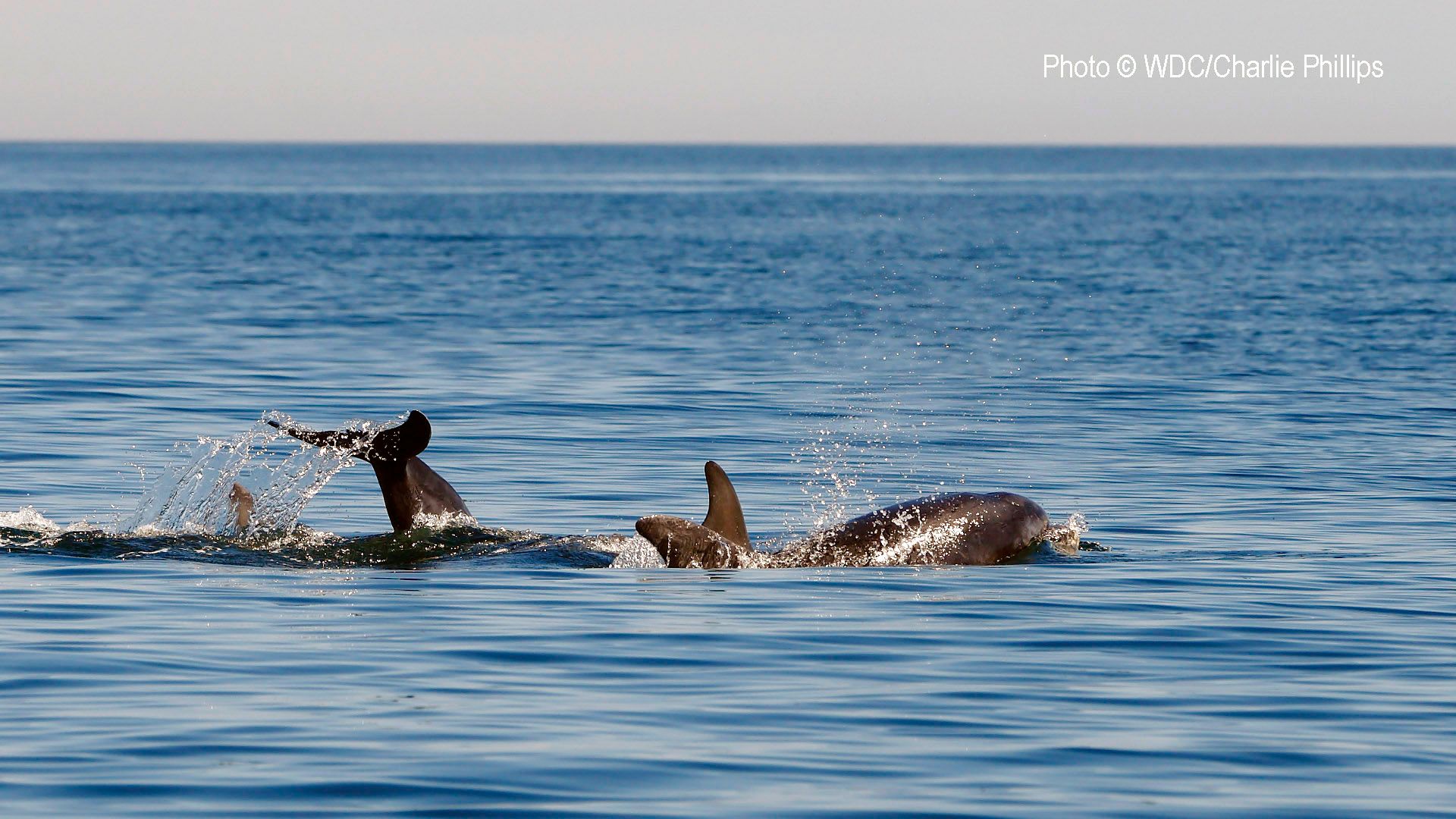 In total we encountered about forty individuals including Mischief, Moonlight, Spirit and Rainbow from our Adopt A Dolphin programme. I would like to thank Barbara, Rebecca and Sarah from Aberdeen University for their company on this long, tiring but very happy day photographing and filming dolphins and having the privilege of the company of these wild, free, amazing, intelligent, feeling and totally beautiful Bottlenose dolphins.
Best Wishes,
Charlie.