That Looks a Tasty Snack Rainbow !
Hi Everyone,
Rainbow and her two year old calf paid us a visit at Chanonry Point the other day. They arrived with some other local dolphins including Mischief and almost right away good old Rainbow grabs a very nice salmon and heads away with her youngster to get peace and quiet to eat it. You can see the salmon in both photos below hanging out of her mouth, in the first photo her youngster is following on behind her.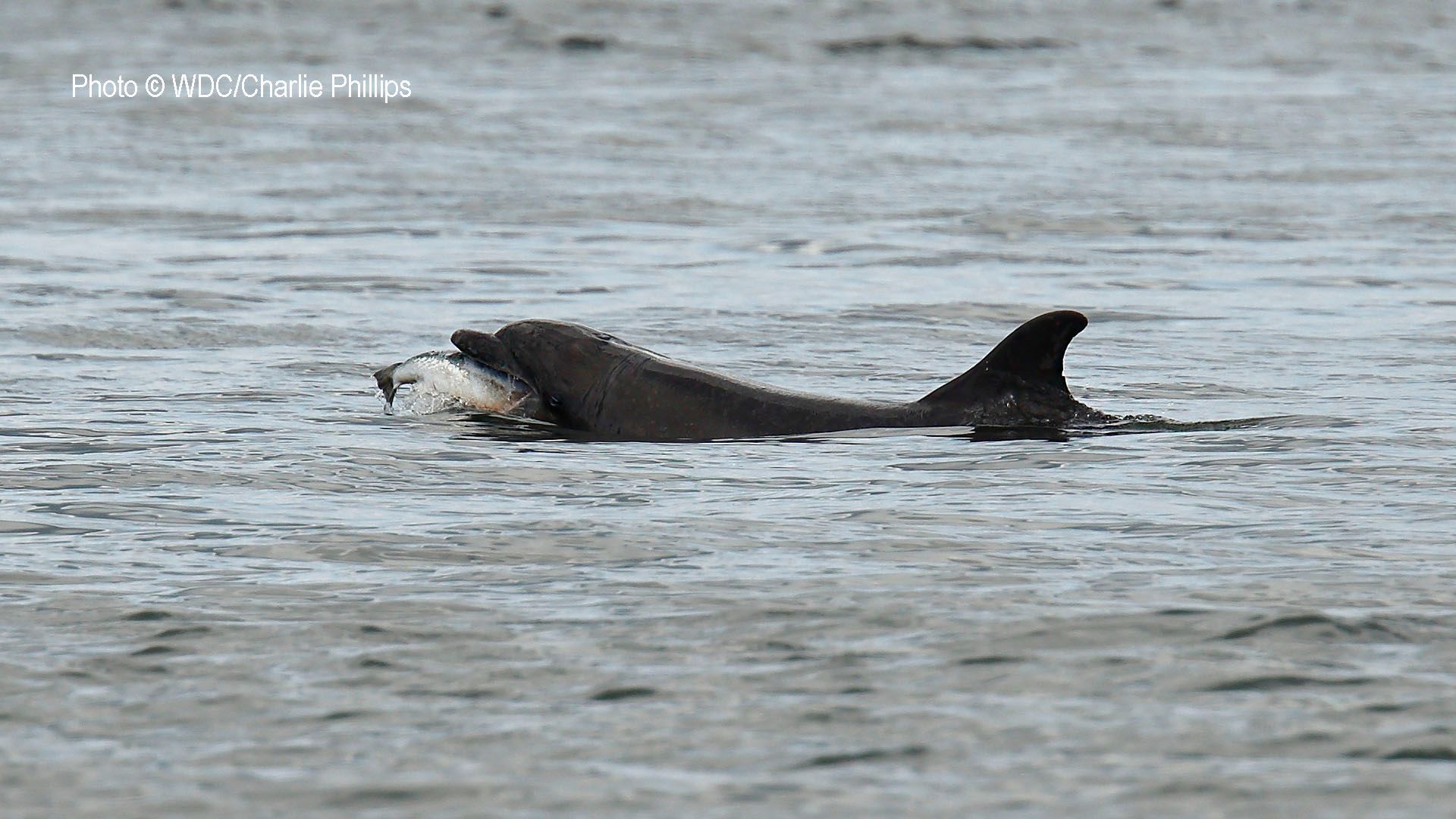 It's great to see them around the area but Rainbow has started hanging out with a slightly different set of friends. They have complicated social lives, do our lovely dolphins !
Best Wishes,
Charlie.