Hello at long last Rainbow !
Hi Everyone,
At long last I have managed to photograph Rainbow and her calf this year – they appeared for the first time yesterday in a big group near Chanonry Point. My friends on the Aberdeen University research boat confirmed that she was there, as was Spirit and her calf Shimmer. It was June the 8th last year when an opportunistic trip out with Sarah on the Ecoventures boat from Cromarty gave me my first sighting of her in 2013 but this year she has kindly turned up two days earlier – thank you Rainbow !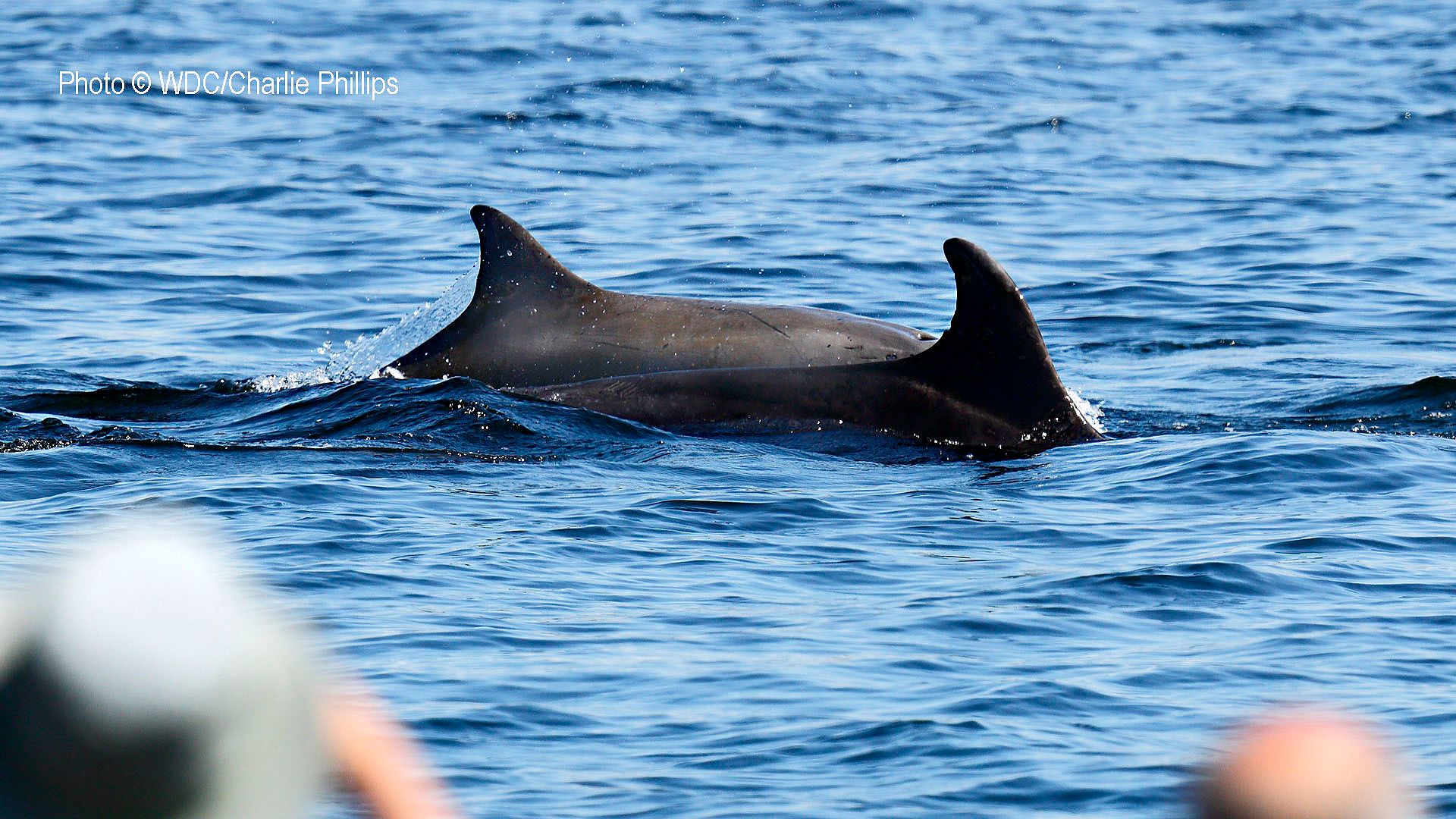 While standing on the beach thrilled at seeing Rainbow and her calf looking fit and healthy – who should come rocketing in with some of his buddies and a whole lot of attitude but Rainbows big son "Prism" and started a breaching contest with big "Scoopy". You can see one frame from one of the breaching sequences below…
Best Wishes,
Charlie.