Nice To See You Moonlight…And You Too Lunar !
Hi Everyone,
We had an extra three dolphins turn up at Chanonry Point yesterday to join the usual four that come most days (Zephyr, Breeze, Scoopy and Squat Fin) and I was delighted that not only did big Mischief arrive in a flurry of spray but also, for the first time in front of my camera this season – our lovely Moonlight and her young son Lunar.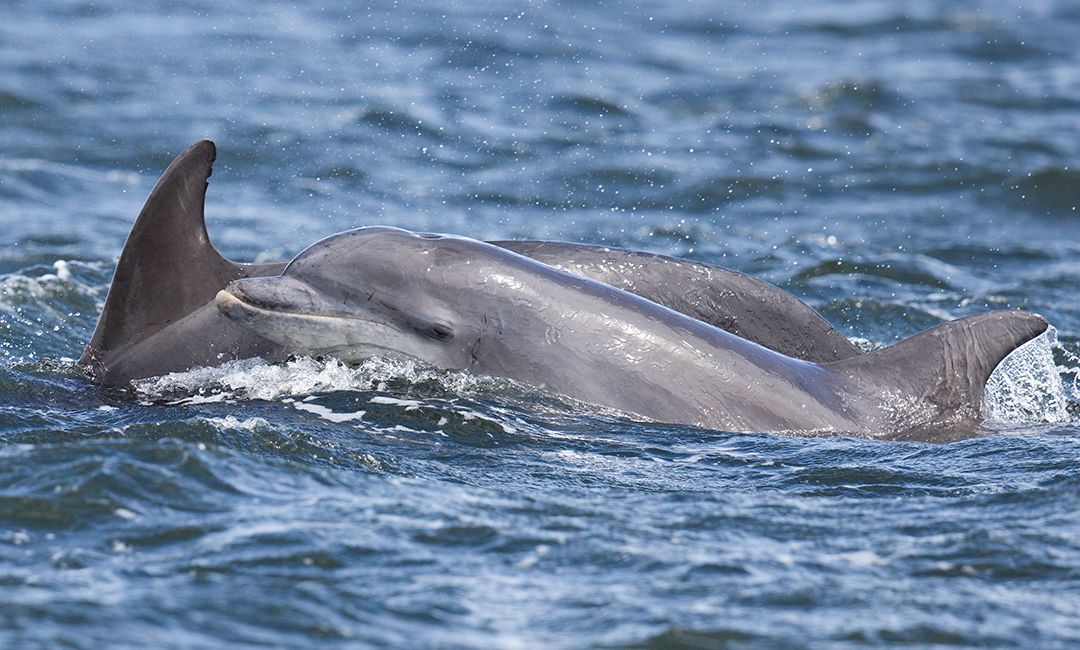 Photo © WDC/Charlie Phillips
They are both looking in great shape with Moonlight picking up a few light scrapes on the left side of her dorsal fin to add to the white chalky mark and her two nicks. Young Lunar looks pretty much as clean as a whistle and looked very handsome zooming around hunting for smaller fish than his Mum. Mischief was out from the shore about 500 metres away surfing through the waves powering after salmon and looking in fine fettle. I just wish that Rainbow would turn up soon as she is the only adoption dolphin that either Barbara at the Lighthouse Field Station and I have not seen yet so far… watch this space as the saying goes.
Best Wishes,
Charlie.