Hi Everyone,
It's nice to be out in the fresh air looking for dolphins again and yes – there are signs of movement. A friend of mine that lives at Chanonry spotted some dolphins in the distance the day after I saw Kesslet, Charlie and Scoopy and he said that there were more than three…encouraging stuff ! It's always difficult to judge, especially in windy conditions like in the photo below, whether that really is a dolphin or two (in this case it is two dolphins) or maybe it's just a big wave getting caught by the wind and looking like the splash that a dolphin would make.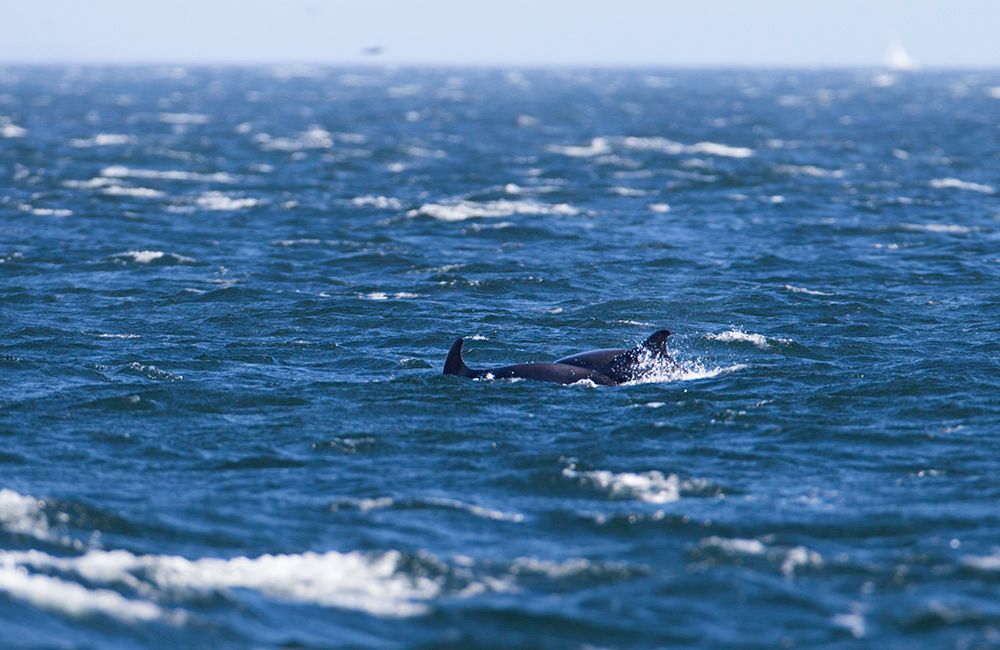 ©WDC/Charlie Phillips
It can be like watching any type of wildlife, you can eventually "train" your eyes to see the exact species that you are looking for as once you have seen, say your first Golden Eagle, it will be much easier to see them in the future instead of getting them mixed up with other species.
Best Wishes,
Charlie.