There Be Dolphins…At Long Last !
Hi Everyone,
Watching from Rosemarkie today I spotted 3 dolphins over near Fort George – they looked to be heading for Chanonry so I went to the car park at the Point and sure enough, Kesslet and Charlie plus Scoopy came past me – my first dolphin photos of 2013 ! It was getting almost dark, forgive the quality of the photo – here is a shot of Charlie with his Mum coming round into Fortrose Bay, Scoopy headed off towards Inverness.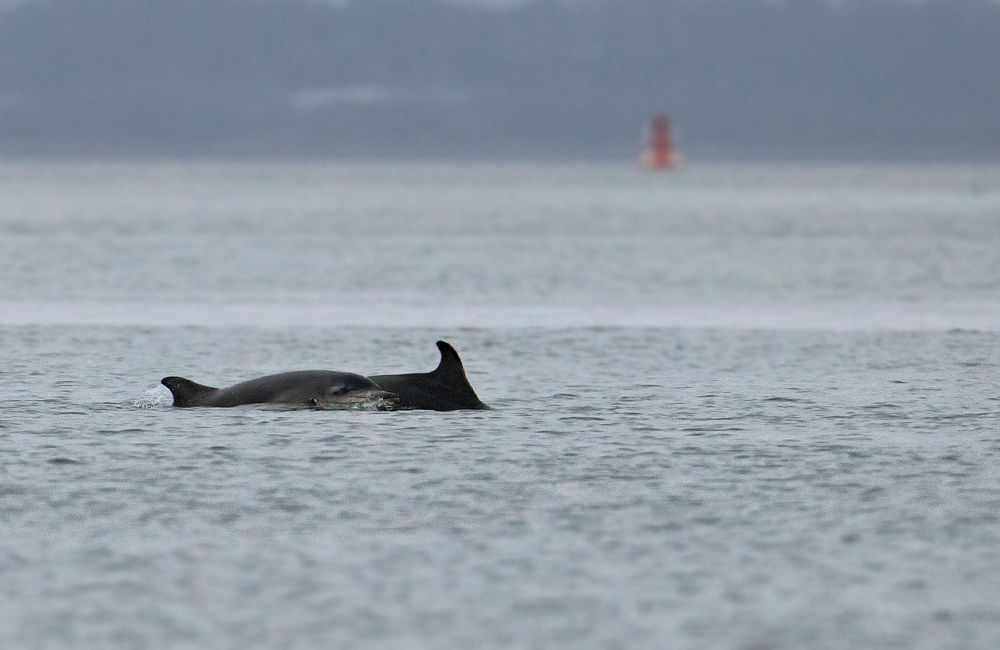 ©WDC/Charlie Phillips
Long may the sightings continue…watch this space as they say.
Best Wishes,
Charlie.