Hi Everyone,
I had an unexpected furry visitor to the slipway at North Kessock at the weekend, a lovely young Common (Harbour) Seal who thought that he or she would have a little rest from fishing by resting on the slipway wall.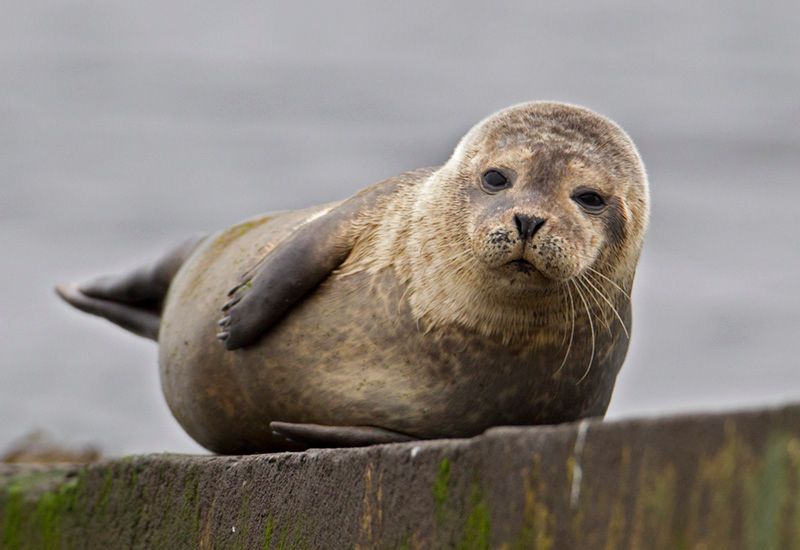 ©WDC/Charlie Phillips
This seal is a spring pup, born around June or July and is is good condition, nice and plump with no wounds or runny nose or eyes. I am a trained Marine Mammal Medic and get called out to look at poorly seal pups a lot in the spring for Common Seals and in the late autumn/early winter the fluffy white coated Grey Seal pups. A little later when the tide started to rise again he or she plopped back into the water to look for a fishy snack. I count myself very lucky that I work and live in an area where I can have a sighting of a lovely wild animal like this at close range. A nice way to start your working day.
Best Wishes,
Charlie.