Yaay…My Mum is BRILLIANT !
Hi Everyone, We had Rainbow, Sundance, Mischief and Moonlight as well as four or five others hunting at Chanonry Point this morning…a bit challenging for photos as the northerly wind and rain are back with us, however Moonlights young son was celebrating his Mum catching a lovely salmon by breaching beautifully right in front of me – well done young man !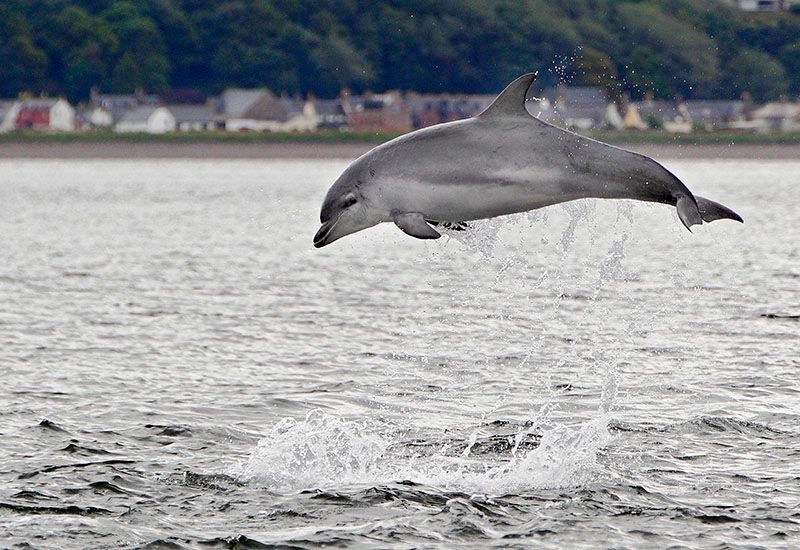 ©WDCS/Charlie Phillips Kesslet and Charlie were in the Kessock Channel this morning but were gone by the time I got back to North Kessock to get any photos. Best Wishes, Charlie.