Hi Everyone,
I have been very fortunate for the last three days having been invited out on no less than three boat trips, one per day by long time supporters, Sundance adopters and all round lovely people – The White Family, Catherine, Elaine and Andy, seen in the photo below (onboard Ecoventures boat at Cromarty) from left to right – then my buddy Alan and last but not least my darling wife Susan…

©WDCS/Charlie Phillips
Yesterdays trip was brilliant – we had dolphins breaching right in front of the village of Balintore, a little bit north of Cromarty…

©WDCS/Charlie Phillips
And the best bit was left until last, on the return trip home we came across more dolphins -and who do you think we saw…Yes, our very own Spirit with her lovely baby ! They were with another female and her youngster and came out of the sunlight to see us, making for a few atmospheric pictures.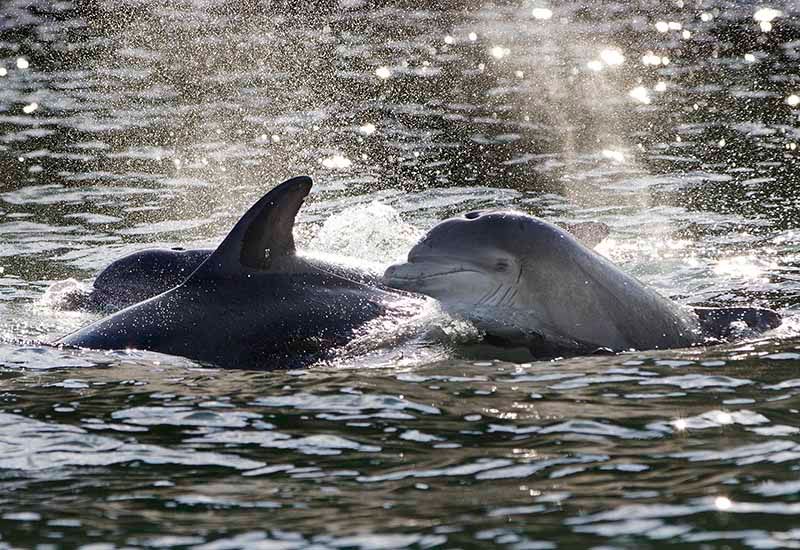 ©WDCS/Charlie Phillips
It was brilliant to see them so relaxed and laid back, the highlight of the three trips for me !
Sincere thanks to the White family for their generosity and to my pal Alan and my wife Susan for their company.
Best Wishes,
Charlie