Hi Everyone,
A bitterly cold session at Chanonry on Sunday and we ended up with about eight dolphins around the Point. Kesslet was the only adoption dolphin there, no sign of Rainbow and the rest of the gang recently. In the photo below Kesslet is looking on as her son Charlie has a little "Yee-Haa" moment to himself.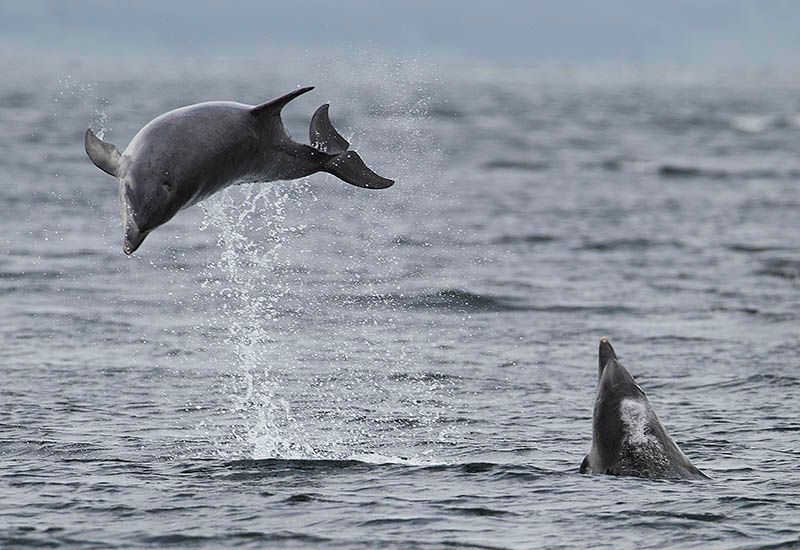 ©WDCS/Charlie Phillips
The tides are in the afternoons now so the light will hopefully be a bit nicer for photos.
Best Wishes,
Charlie.