Hi Everyone,
Dolphin sightings and actual activity are pretty much just ticking over at the moment – I caught a little bit of romping around by ID#1085 "Breeze" beside his auntie Squat Fin yesterday…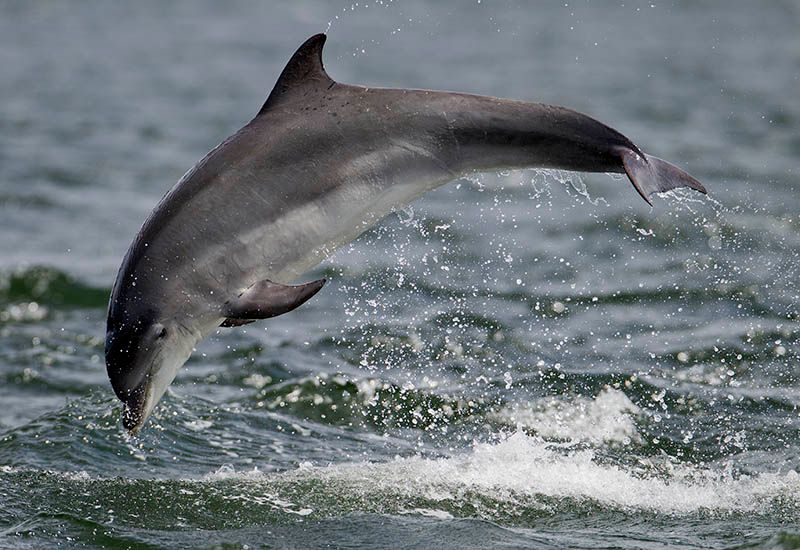 ©WDCS/Charlie Phillips
No adoption dolphins have been in at Chanonry for a few days now, even Kesslet and Charlie have gone missing but one of our old adoption dolphins ID#30 "Jigsaw" made another appearance at Chanonry and headed away with Zephyr, Tall Fin and her calf and a few others. Difficult to say how old a dolphin like Jigsaw could be but 50 years old is not unlikely. A grand old lady, still looking lovely with her very distinctive white fin fringe and big notch out of her dorsal fin.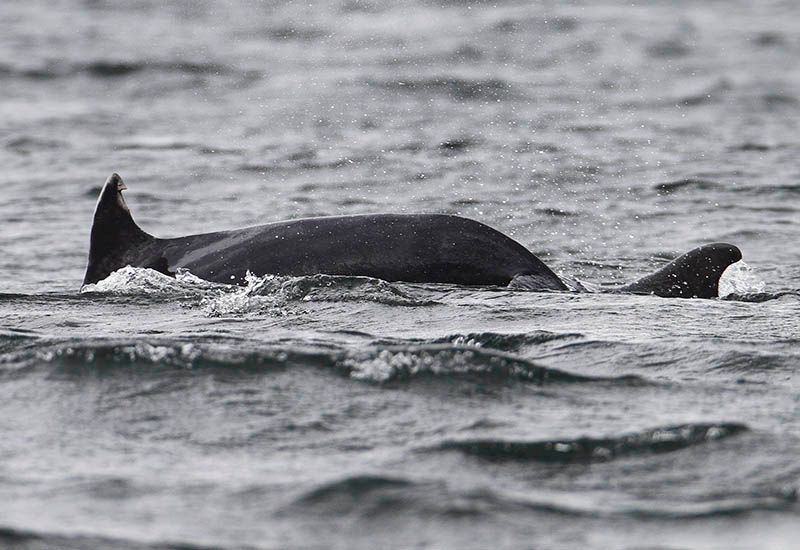 ©WDCS/Charlie Phillips
The weather has turned really bitter and wet but hopefully I'll get out after lunch for a rootle around and see who is hunting at Chanonry.
Best Wishes,
Charlie.