Spirit, Sundance and Moonlight News…
Hi Everyone,
At long last, some news of our lovely Spirit and the baby that she had last summer ! I was talking to Barbara Cheney on the phone this morning about the survey that the Lighthouse researchers went on yesterday – I was at Chanonry and saw the Aberdeen University research boat "Rona" in the distance. They hadn't spotted many dolphins and we were chatting on how quiet it was. Later that day Barbara and the team came across a decent group of dolphins back up near the Sutors at Cromarty and who was there with her lovely baby but our Spirit. The two of them were looking great and Barbara managed to get a lovely photo of the two of them together despite the water getting pretty rough.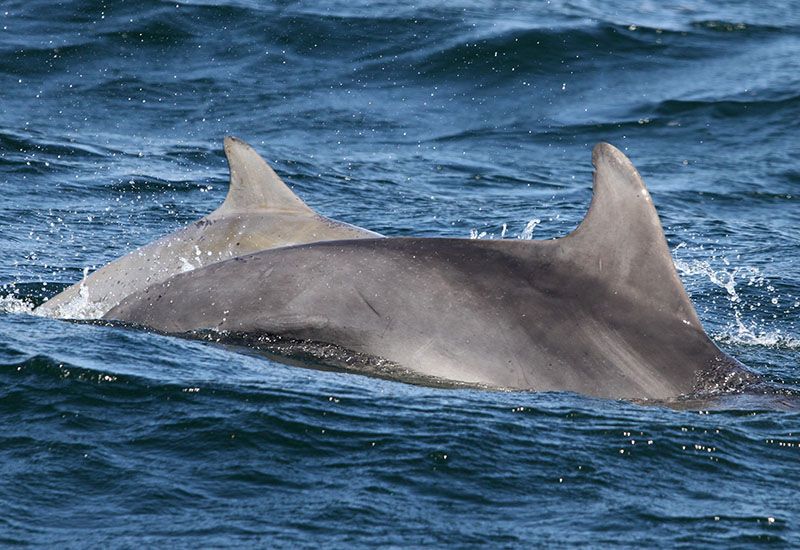 ©Barbara Cheney/AULFS
Mischief was there too so between the two of us over the past few weeks we have managed to get all of the adoption dolphins in the camera viewfinders – phew, what a relief!
This morning, I had a text from my pal Alan saying that Moonlight and her calf had just arrived at Chanonry – I was just turning down Chanonry Ness road so was there within 5 minutes. Sure enough, there was a decent group of dolphins there including Sundance, who is the dolphin second from the back of this photo…

©WDCS/Charlie Phillips
…and Moonlight, who I managed to see myself for the first time this year but her calf had scampered way into the distance where other dolphins were out by the red navigation buoy and I didn't get a picture of them together.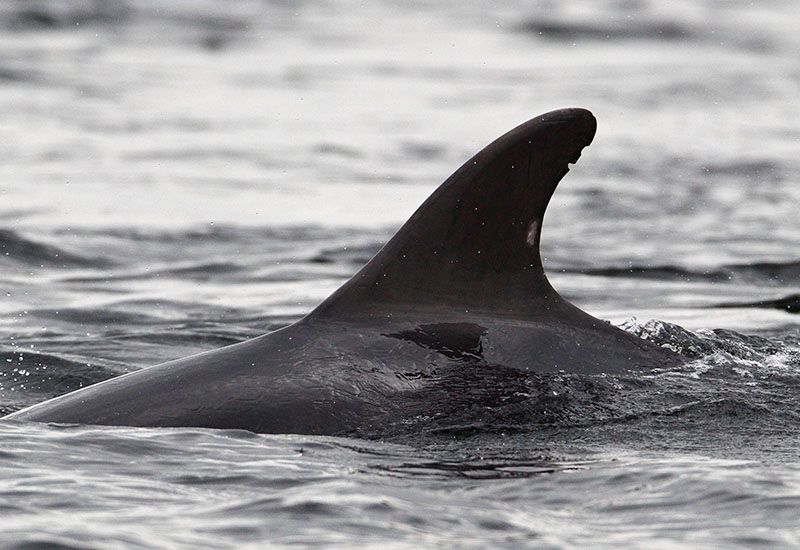 ©WDCS/Charlie Phillips
I'm away on a short break for the next week but will let you know if I see anything exciting – I'm going up to John O Groats in a hired campervan with Susan to see if we can spot the Orca that have been seen by friends of mine.
Best Wishes,
Charlie.