A few very grey, wet days at Chanonry recently, my pal Alan texted me about some dolphins yesterday over at the Fort and I was on my way to the Point anyway. After I arrived I saw big Scoopy over at the Fort and then Zephyr and her young son Breeze came past and pottered about in the last of the rising tide. Zephyr caught something small and so did Breeze, here going towards his Mum in the photo with his mouth slightly open (you can see his teeth) but I don't know what it was they were getting. There were a few Gannets about and the odd hurry of gulls too in a few locations.
©WDCS/Charlie Phillips
And today, through the monsoon rain at Kessock we had Kesslet and Charlie hunting away in great style, giving it some "tails up" dives and then some nice face shots too.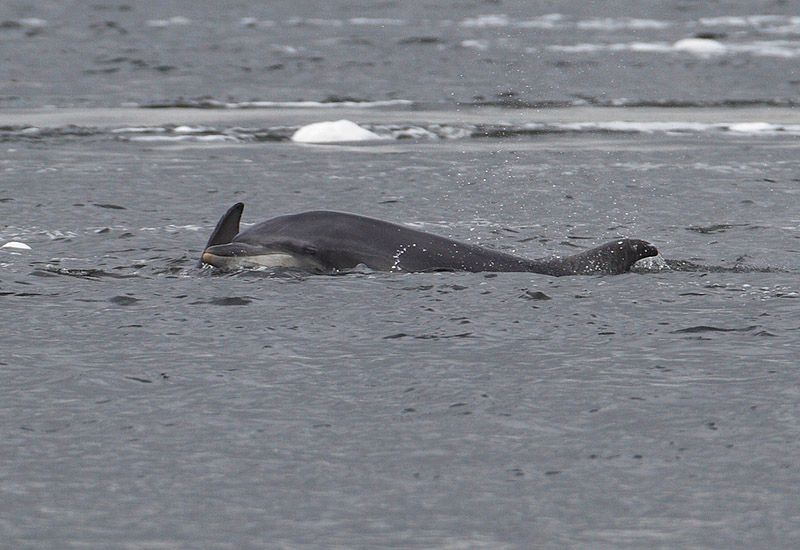 ©WDCS/Charlie Phillips
I must be getting soft in my old age as there is no way that I was standing out at the exposed Point this morning with the possibility of lightning as well as getting soaked (again)
Best Wishes,
Charlie.