Hi Everyone,
Not as nice a day weather wise yesterday being very windy but we ended up seeing eight dolphins, including, very briefly, our very own Mischief! He was following a lovely female dolphin called Porridge who had her three year old calf with her, here looking right at my camera.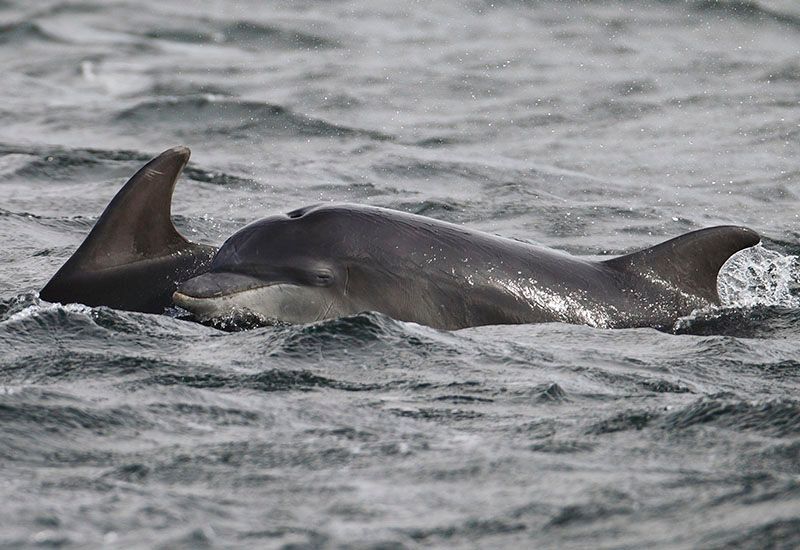 ©WDCS/Charlie Phillips
I'll be round again to Chanonry when I finish my coffee in a wee while and see who turns up today. The sightings have really picked up in the last week or so – long may it continue.
Best Wishes,
Charlie.