Hi Everyone,
It was a bitterly cold but a lovely and sunny morning standing watching Kesslet & Charlie as they surfaced to breathe in the Kessock Channel. The air was so still and the dolphins "blow" showed up so well that it was quite easy to see where they were and keep track of them with the camera.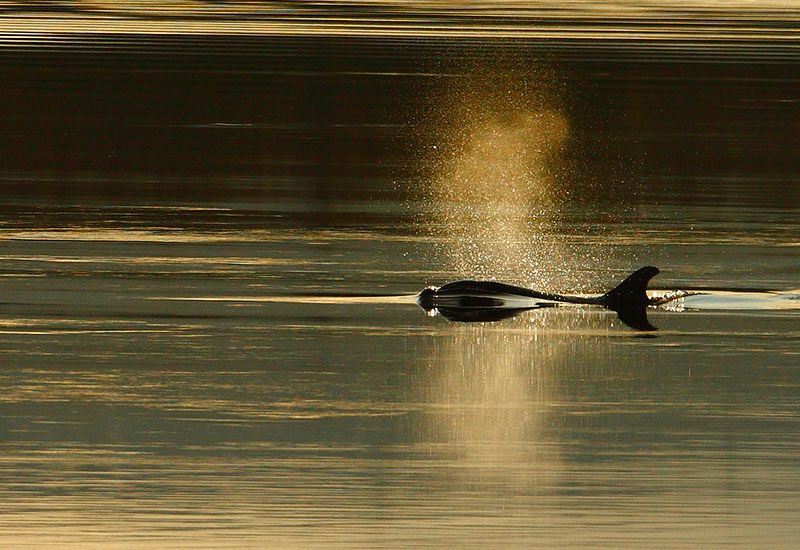 ©WDCS/Charlie Phillips
The pair of them were away in the distance for ages then they came a bit closer to where I was standing with the camera and I took this quite atmospheric shot of Kesslet coming to the surface, her breath catching the bronze light. This is my first dolphin photo of 2012, so thank you and Happy New Year Kesslet !
Best Wishes,
Charlie.